Partners
Recent Initiatives

Crytek VR First Programme
The Crytek, makers of the CRYENGINE game engine, have invited the HIT Lab NZ to join their VR First initiative. This effort brings together leading Virtual Reality (VR) educational programs to teach students to be conversant in VR design.

Epic Games, makers of the Unreal game engine, have invited the HIT Lab NZ to join as an educational partner. The goal is to introduce students to the tools necessary to build next generation VR content.

Sony Interactive Entertainment PlayStation®First Academic Development Programme
Sony Interactive Entertainment (SIE) have chosen the HIT Lab NZ to be part of their PlayStation®First Academic Development Programme. This will allow the Lab to support students as they develop content for the PlayStation® line of consoles.
Founding Partners

The University of Canterbury (UC) is New Zealand's second oldest university.Established in 1873, it was set up on the Oxbridge model with one major difference: women students were admitted from the start.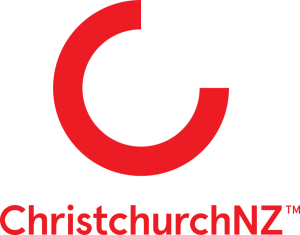 Christchurch NZ is the economic development and employment arm of the Christchurch City Council. It is a non-profit, non sector aligned, commercially neutral organisation.

The University of Washington, founded November 4 1861, is one of the oldest state-supported higher education institutions on America's Pacific coast. The University's primary mission is the preservation, advancement, and dissemination of knowledge.
Government Agency Partners

The Korea Institute for Advancement of Technology was recently established in May 2009 as a quasi-government institute (a public institute) under the Ministry of Knowledge Economy, according to the government's public institutes advancement plan.
To promote Korea's industrial development and industrial technology innovation, KIAT will play a crucial role in suggesting R&D strategies for industrial technology through systemic technology planning and policy research. It will also strengthen the competitiveness of the industrial technology ecosystem in Korea by promoting various activities such as transferring and commercializing industrial technology, establishing an industrial technology infrastructure, supporting parts & materials industries, and regionally specialized industries.

The Commonwealth Scientific and Industrial Research Organisation is Australia's national science agency and one of the largest and most diverse research agencies in the world.
The Ministry of Business, Innovation and Employment (MBIE) is the government's lead business-facing agency. Its purpose is to grow the New Zealand economy to provide a better standard of living for all New Zealanders.
The Tertiary Education Commission (TEC) is responsible for funding tertiary education in New Zealand, assisting our people to reach their full potential and contributing to the social and economic well-being of the country.
The Canterbury District Health Board (DHB) is the second largest by population and by geographical area of the twenty DHBs. Our region extends from Kekerengu in the North, to Rangitata in the South and Arthurs Pass in the West and comprises the six Territorial Local Authorities of Kaikoura, Hurunui, Waimakariri, Christchurch City, Selwyn and Ashburton. We collaborate with other health and disability organisations, stakeholders and our community to decide what health and disability services are needed and how to best use the funding we receive from Government to improve, promote and protect the health, well-being and independence of our population. Through this collaboration, we ensure that services are well coordinated and cover the full continuum of care, with the patient at the centre. These collaborative partnerships also allow us to share resources and reduce duplication, variation and waste across the whole of the health system to achieve the best health outcomes for our community.
Academic Partners
Helsinki Institute for Information Technology HIIT is a joint research institute of Aalto University and the University of Helsinki for basic and applied research on information technology. Its research ranges from fundamental methods and technologies to novel applications and their impact on people and society. HIIT's key competences are in Internet architecture and technologies, mobile and human-centric computing, user-created media, analysis of large sets of data and probabilistic modeling of complex phenomena. HIIT works in a multidisciplinary way, with scientists from computer, natural, behavioural and social sciences, as well as from humanities and design. The projects are conducted in collaboration with universities, companies and research institutions. HIIT is located in two different sites in the Helsinki Metropolitan area: at Aalto University's Otaniemi campus and at University of Helsinki's Kumpula campus. The institute is lead by Dr Samuel Kaski. He oversees the work of over 300 researchers. HIIT partners with several international and Finnish companies as well as with universities and research institutions in Europe, North America and Asia. Through a long-term partnership with University of California, Berkeley, USA, HIIT maintains several visiting researchers in California. HIIT research is funded by Aalto University, the University of Helsinki, Tekes, the Academy of Finland and other foundations financing Finnish hi-tech research, the European Union and private companies.
ICG is the only Austrian academic group with the charter to address both Computer Vision and Computer Graphics, and is carefully nurturing a culture of Digital Visual Information Processing to resolve the artificial boundaries between computer graphics and computer vision. The research at ICG is focused on Computer Graphics, Visualization, Medical Computer Vision, Object Recognition, Object Reconstruction, Robotics, Virtual Reality and Augmented Reality.
The University of Otago is New Zealand's first university and a vibrant international centre of learning. It was established in 1869 by Scottish settlers with a strong conviction in the transforming power of education. Today the University has about 20,000 students, from all over New Zealand and from nearly 100 countries around the world.
Otago has many distinctive features. It is New Zealand's most research-intensive university, and the highest ranked for the quality of its research. Otago academics have won the largest share of the prestigious Marsden Fund for five years in a row. In contrast to many other distinguished research universities, however, we also put a great emphasis on the quality of undergraduate teaching. Even first year students have the opportunity to be taught by academics who are world leaders in their field.
The New Zealand Institute of Language, Brain and Behaviour (NZILBB) is a multi-disciplinary centre dedicated to the study of human language. The researchers come from a wide range of disciplines, forging connections across linguistics, speech production and perception, language acquisition, language disorders, social cognition, memory, brain imaging, cognitive science, bilingual education, and interface technologies. This highly interdisciplinary team is working together toward a truly unified understanding of how language is acquired, produced and understood in its social and physical contexts.
The Department of Computer and Information Science and Engineering is concerned with the theory, design, development and application of computer systems and information processing techniques. The mission of the CISE Department is to educate undergraduate and graduate majors as well as the broader campus community in the fundamental concepts of the computing discipline, to create and disseminate computing knowledge and technology, and to use our expertise in computing to help society solve problems.
CPIT is one of New Zealand's largest tertiary institutions educating about 30,000 students per annum and is located in Christchurch. At CPIT we emphasise 'applied' learning, where theoretical education is combined with a hands-on approach. The success of our 'applied learning' approach is borne out by the number employers who prefer CPIT-trained employees.
Media Design School
Media Design School in downtown Auckland, New Zealand, has forged an enviable international reputation for producing outstanding professionals for the creative industries. People come from all over the globe to attend our media design courses, and the student populous is a very multicultural one.
Lincoln University is New Zealand's specialist land-based university. As a publicly owned and operated university that exists and operates under New Zealand statute, we are 100% committed to transforming land, people and economies. Arguably no other New Zealand university has had such a direct link with the New Zealand economy, and with the people responsible for fuelling the economy for much of that time, than us.
Lancaster University is a world-class reputation as a centre for excellence in teaching, scholarship and research. Currently ranked as a top 10 UK university and in the top 125 universities in the world, Lancaster continues to sustain its reputation for teaching and research excellence both nationally and internationally.
The University of Ljubljana possesses a rich tradition. It ranks as a very large university, with more than 63,000 graduate and postgraduate students Approximately 4000 higher education teachers are employed in the 3 arts academies and 23 faculties. The university was founded in 1919 on the basis of centuries of edicational tradition, remaining the only Slovenina university for half a century. The University is based in Ljubljana, the capital of Slovenia, a relatively large Central- European city with over 300.000 inhabitants. Students account for more than one-seventh of the population, giving the city a youthful and lively character.
The University of Nottingham shares many of the characteristics of the world's great universities. However, we are distinct not only in our key strengths but in how our many strengths combine: we are financially secure, campus based and comprehensive; we are research-led and recruit top students and staff from around the world; we are committed to internationalising all our core activities so our students can have a valuable and enjoyable experience that prepares them well for the rest of their intellectual, professional and personal lives.
Founded in 1991, the University of South Australia is an innovative, outward-looking university built on more than a century's experience as a leader in educating professionals and applied research. UniSA is part of the influential Australian Technology Network (ATN), an alliance of five prominent universities from each mainland state. The ATN's aim is to help enhance Australia's social and economic wealth by creating, disseminating and applying new knowledge.
From modest beginnings on what was largely farmland, the University of Waikato has grown to a student population of about 13,000 of whom more than 4800 complete a qualification annually. Today the University employs 2000 academic and support staff, making a significant contribution to the local and national economy.
Our Whanganui School of Design graduates consistently win Best Design Awards each year. We are one of the most award winning design schools in NZ. Our 20 year reputation worldwide has been built on our award winning experimental work in new media and graphic design. If you want to be the best, come to Whanganui School of Graphic Design where a creative process combines art and technology to communicate ideas. The programme begins with the message that in the hands of a talented designer, communication transcends mere words. By controlling image and text, the designer creates and manages the production of information designed to inform, persuade and educate a specific audience.
At WelTec our job is to ensure that the skills we teach are relevant for your success, in the future as well as today. We deliver practical, relevant qualifications designed to enhance your career and employment options.
Industry Partners
HP Labs India was established in February 2002 with the principal focus on creating new technologies for addressing the IT needs of the next billion customers for HP. A large majority of these new customers arise from rapidly growing markets such as India with distinct technological, social and economic characteristics. By understanding this context deeply, HP Labs aims to create new and relevant technologies.
Fraunhofer FIT investigates human-centered computing in a process context. The usability and usefulness of information and cooperation systems is optimized in their interplay with human work practice, organization and process.
Sigma Orionis
Sigma Orionis is a private company founded in 1984 that aims to support collaborative research and global innovation in ICT.
Fraunhofer-Gesellschaft (FhG) is the largest organization for applied research in Europe with 17,000 staff at more than 80 research units, including 59 Fraunhofer Institutes in Germany. We undertake applied research of direct utility to private and public enterprise and of wide benefit to society. Fraunhofer Representative Office Japan is the official representation of Fraunhofer-Gesellschaft in Japan and bridges between Fraunhofer researchers and Japanese customers.
Atos Origin is a leading consultancy agency in Spain.