Applied Immersive Gaming Initiative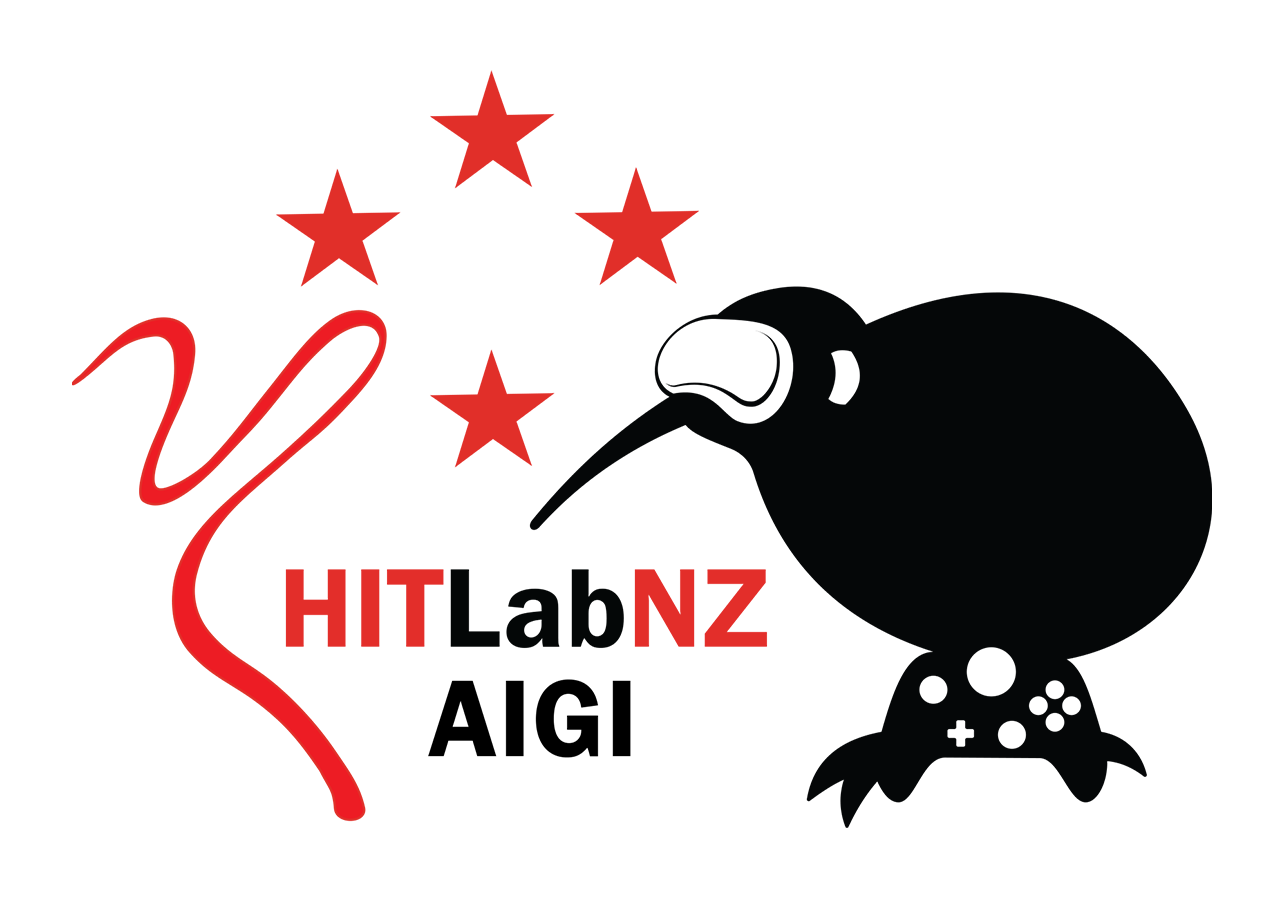 Background
The Applied Immersive Gaming Initiative (AIGI) was founded in 2019 with support from Tertiary Education Commission NZ funding of $3.2 million along with University of Canterbury funds of $4.5 million. Its main aim is to accelerate research and public use of immersive gaming applications and to build strong connections with the New Zealand games industry.
Developing innovative immersive gaming applications has a role in improving personal, social, educational and health-related outcomes. By supporting technical innovation research, AIGI also aims to help address the skills shortage in New Zealand's growing gaming industry.
Led by Heide Lukosch, the research group includes:
Research work is supported by game and digital artist, Shunsuke Fukuden, and game developer, Ryan McKee.
In 2022, several AIGI members worked together with UC colleagues, national and international experts to develop UC's Digital Screen Campus – a new educational, research, and industry program for games, cinema, virtual production and immersive technologies. AIGI played a vital role with amongst others, Andy Phelps leading the development, Adrian Clark developing curriculum, and Rob Lindeman and Heide Lukosch providing their expertise.
Research Goals
AIGI aims to better understand how applied immersive games need to be designed, implemented, and evaluated. Our multi-disciplinary research team applies methods from the fields of computer science, engineering, social science, arts, and design to address real-world challenges with game-based solutions. 
We work closely together with national and international game developers and industry partners from domains such as:
Health and wellbeing

Sport

Teaching and learning

Disaster and risk management

Urban planning

Resilience
Applied Immersive Games
Applied Games are games that serve a specific purpose. AIGI efforts are motivated by the power of games to engage people carrying out tasks that might otherwise be dangerous, boring or difficult. This includes games for learning in and outside of school, training games for professionals, games for decision-making, or raising awareness.
AIGI combines human-interface technologies such as virtual reality (VR) or augmented reality (AR) with game elements to help players develop a strong sense of being within an environment or scenario. Game elements can have a positive effect on the motivation of learners. They make an experience interactive and provide immediate feedback to actions and decisions.
Assoc. Professor Heide Lukosch is the AIGI Lead with 10+ years of experience researching, teaching, developing and deploying applied games.
Her research focuses on the design, implementation and evaluation of applied games to enable people's decision-making and action-taking in complex systems and situations. Her strong entrepreneurial attitude has built a powerful network of game researchers and developers able to tackle difficult game-related projects.
Hear what our partners have to say
"As a major supporter of HIT Lab NZ, ChristchurchNZ was pleased they were able to attract such high-quality talent through the support of the Tertiary Education Commission. The cutting-edge innovation being done at the Lab is a prime example of Christchurch's market-leading tech sector, both in education and commercialization. ChristchurchNZ is dedicated to developing and attracting talent in our city – we see this as critical to our economic development and future employment opportunities. We see this as an important step in educating the next generation of entrepreneurs and helping them make an impact on the world stage, from right here in Christchurch, New Zealand."
"We are really excited about the fantastic team that UC and the HIT Lab NZ are bringing together! We appreciate how closely they've worked with the industry to understand the challenges we're facing and their programme not only addresses our current knowledge gaps but also inspires an approach to innovation that we need to stay at on the cutting-edge of technology. Well done!"